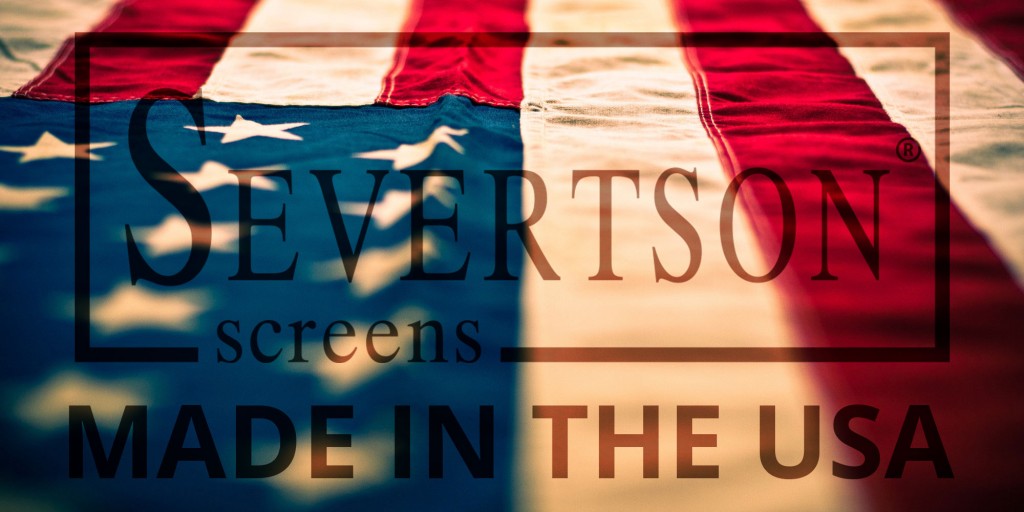 Severtson Screens Are Proudly Made in the USA
Severtson Screens has high standards when it comes to quality – we strive to provide the best projection screens money can buy. Every Severtson screen is hand-crafted by our highly-trained, American staff and then carefully inspected to be sure that it exceeds our strict quality standards for performance.
A True American-Made Product
When you buy from Severtson, you are directly contributing to keeping the American economy strong. Our screen vinyl manufacturers are USA-based, so you will not only get the best vinyl in the world, you will also be supporting industry and future growth here in the United States.
See the Difference a Severtson Screen Can Make!
Browse a category below to learn more about the wide variety of projection screens that Severtson Screens manufactures.